KeraShape® with horizontal laying
System description
Three-dimensional ceramic special pieces in natural colors or also in glazed version are used for making large facade surfaces less monotonous or for producing shade at buildings. For developing individual, project-related fastening proposals, please contact us. Information about the standard fastening systems is to be found in the respective technical details. Fastening sets are available for the horizontal laying.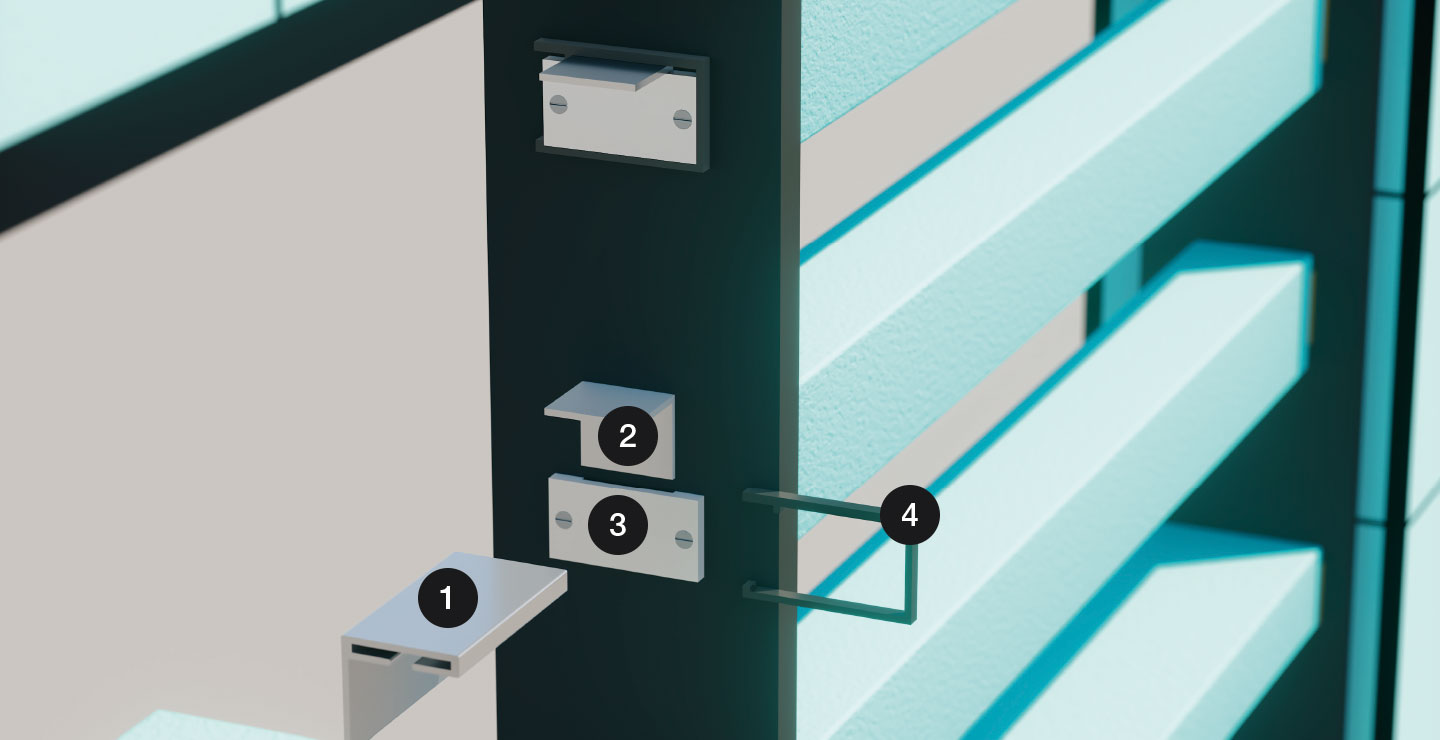 Built-in unit
Angular insert
Base plate
Securing clip
Mounting instructions for KeraShape®

Substructure
The mounting of the substructure must be carried out according to project-specific, static calculation.
For horizontal laying, the mounting sets (Art. no. 606, 607) can be used.
One has to decide whether only base plates with hole and counterbore or also with M5 thread in addition have to be used.
The "supports for mounting parts" must be fixed in the special pieces by means of polyurethane adhesive.
The clamps can be fastened with stainless steel screws (Art. no. 659).
Accessories
The sets comprise: 1 built-in unit, 1 angular insert, 1 base plate, 1 securing clip (black)
Article 606
For rectangular tube 60 x 50,
60 x 60 and lamellar element
Securing clip (black)
Base plate optionally available
with M5 thread
Weight: 0.14 kg / set
Article 607
For rectangular tube 50 x 100
Securing clip (black)
Base plate optionally available
with M5 thread
Weight: 0.21 kg / set
Built-in unit
also available as continuous
profile on request