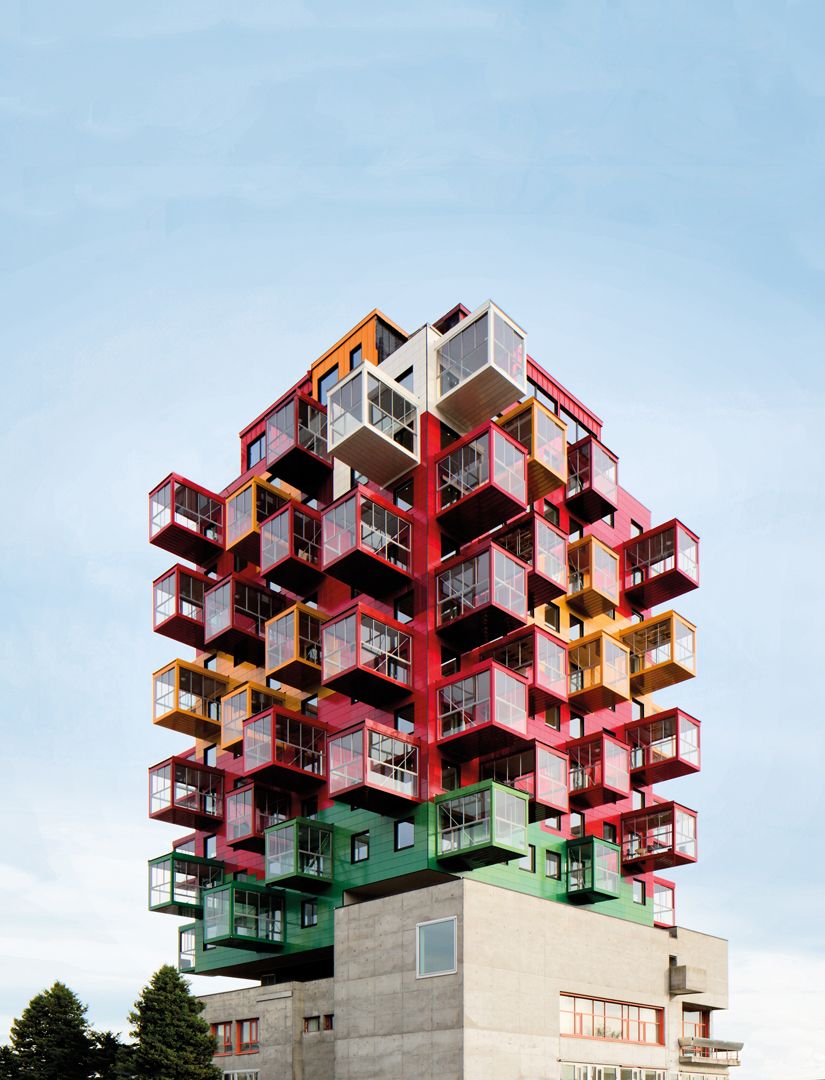 Image:
Tord-Rikard Söderström (Wingårdhs)
Ting 1
Colourful everyday life
A spectacular example for everyday architecture is the housing complex "Ting 1" at Örnsköldsvik in the north of Sweden. The architect Gert Wingårdh contrasted the rough concrete block of the old town hall with a playful apartment building with a precisely defined colour range. Glazed facade panels of the series KeraTwin® were used.