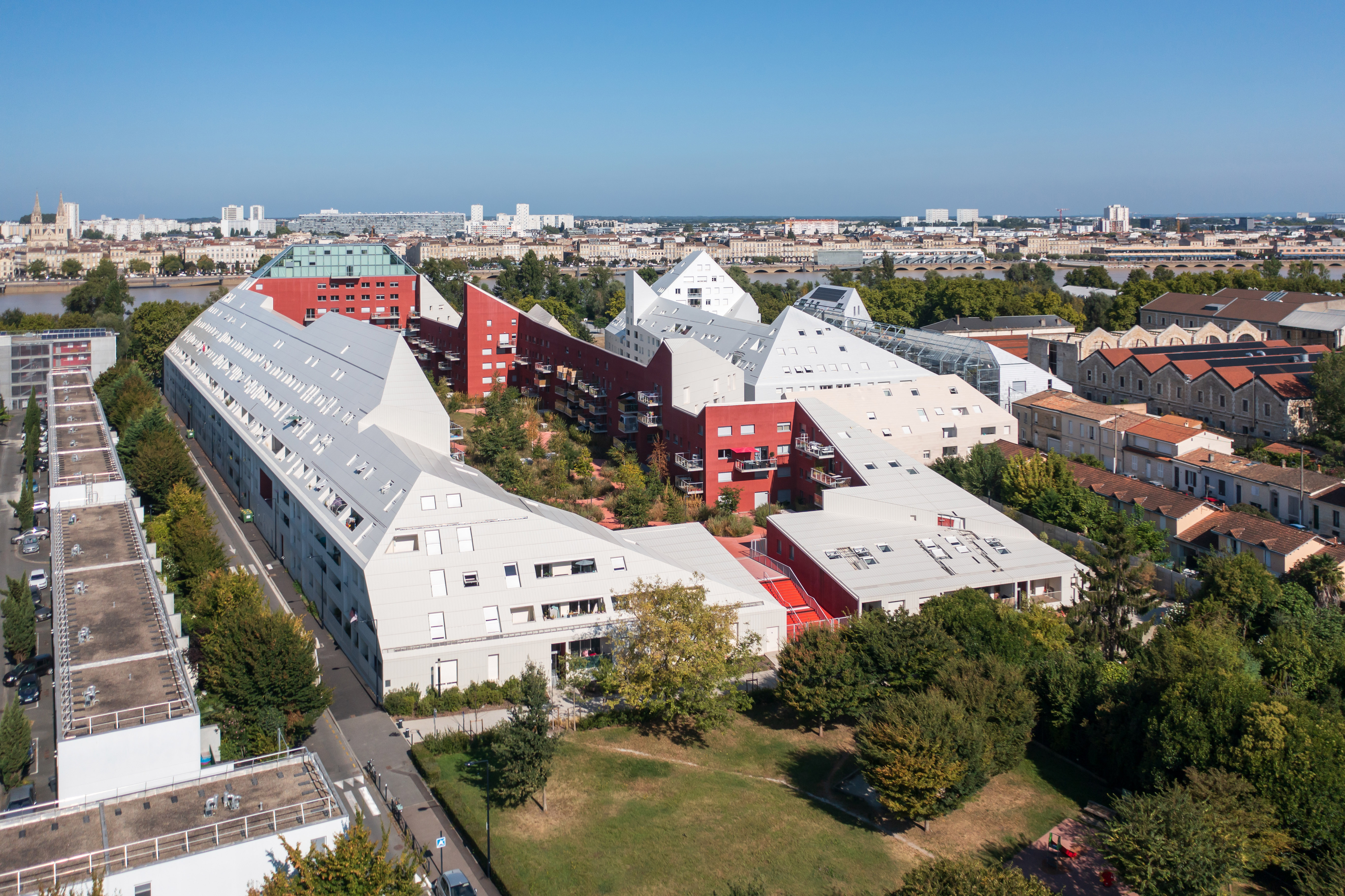 Image:
agrob-buchtal.de / Ossip Architectuurfotogr. Rotterdam
Ilot Queyries
Developed in the lab: The future of the city
Dutch architects MVRDV have just completed a residential building in Bordeaux. Ilot Queyries is exceptional in many respects - but the striking ceramic outer skin is particularly so. The building sculpture is located east of the Garonne River, directly opposite France's largest cathedral, which marks the historic center of Bordeaux as an urban high point. With the new building, the architects want to give the life of this growing city a sustainable design. They mirror the master plan of the old town on the shore side of the Bastide Niel and make the new residential courtyard, which encloses a park-like green area, a visual orientation point in the quarter. In this way, the future of the city connects naturally to its history. A contemporary interpretation of Bordeaux's building traditions.