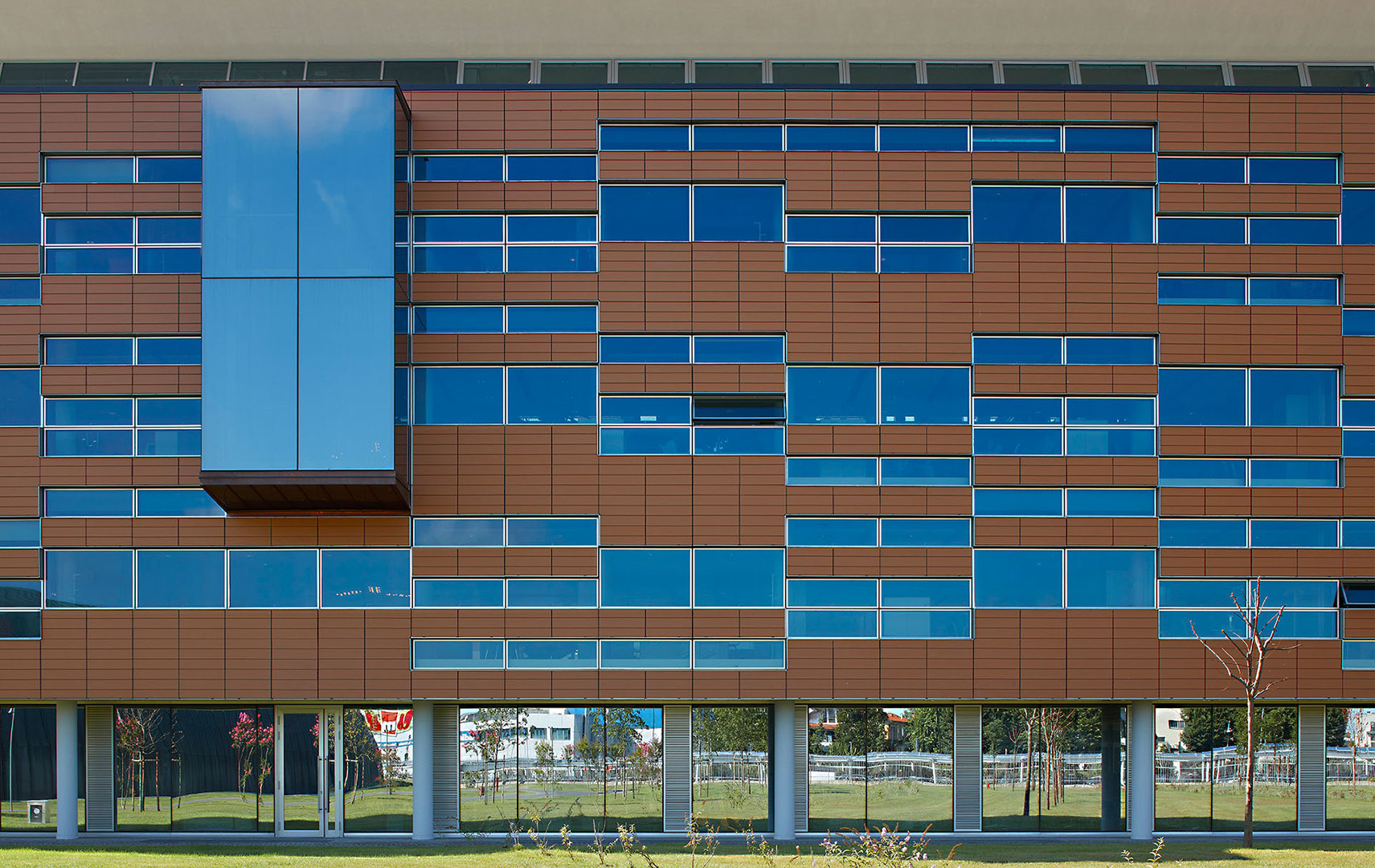 Green Life Headquarter
The forum serves as reception building, central meeting point and location of the company restaurant. In addition, the path leads from there to two free-standing four-storey office blocks whose pent roof superstructures full of photovoltaic panels towering far above the flat roof edge make a clear statement: As the tip of the iceberg, as it were, they suggest that the buildings were planned in an exemplary and sustainable manner down to the last detail.
The design approach is based on Crédit Agricole's newly defined brand identity, which includes the slogans "Green Life" and "Smart working". In addition, ecological and sustainable building has always been a central concern of the architects. However, the new headquarters is sustainable not only because of the geothermal heating and cooling system, the use of grey water and the natural night-time cooling of the offices, but above all because of its variety of working environments, which people like to use permanently because they feel comfortable there.