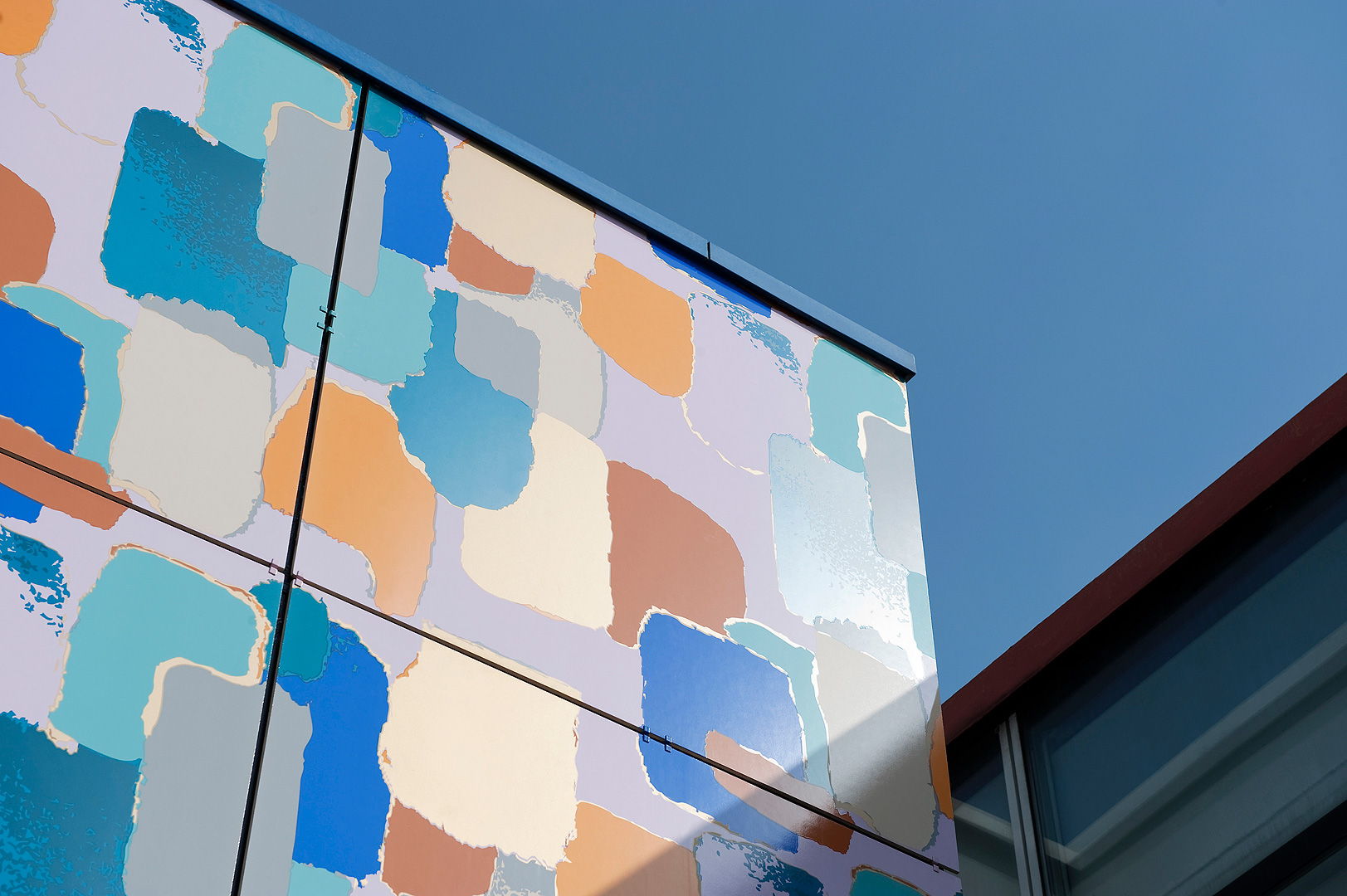 Image:
Koninklijke Tichelaar Makkum
Groningen Museum
The contractor Frans Haks, who was Museum Director at the time, and the architect and designer Alessandro Mendini created a true monument of post-modernism in the water of the connecting canal on the edge of Groningen city centre. The decoration on the section developed by Mendini himself is blatantly obvious in the form of the pattern on the façade (Philippe Starck and Coop Himmelb(l)au were also responsible for sections of the museum). This pattern harks back to the embellishments on Mendini's most famous armchair design – the Proust Armchair in 1978 – in which the decoration is based on enlargements of a pointillist painting by Paul Signac. (There is hardly any better proof of the fact that originality is concealed by intelligence in post-modernism than simply by referring to the past.)

When the museum was built in the early 1990s, this pattern was photo-printed onto laminate. The effects of sunlight however caused the print to all but practically fade.

During the course of recent renovations of the museum building, a colourful alternative was chosen comprising ceramic tiles manufactured by AGROB BUCHTAL in collaboration with Koninklijke Tichelaar in Makkum. Tichelaar is a well-known Dutch company which not only manufactures special decorative stoneware, often collaborating with outstanding artists and designers, but is also involved in all kinds of building projects. In this case, the Signac pattern by Alessandro Mendini, the leading architect of the museum building, was realised in a silkscreen glaze on large-format tiles (KerAion system) measuring max.1.28 x 1.28 metres and manufactured by AGROB BUCHTAL. Enabling the Signac pattern to once again undergo a metamorphosis.