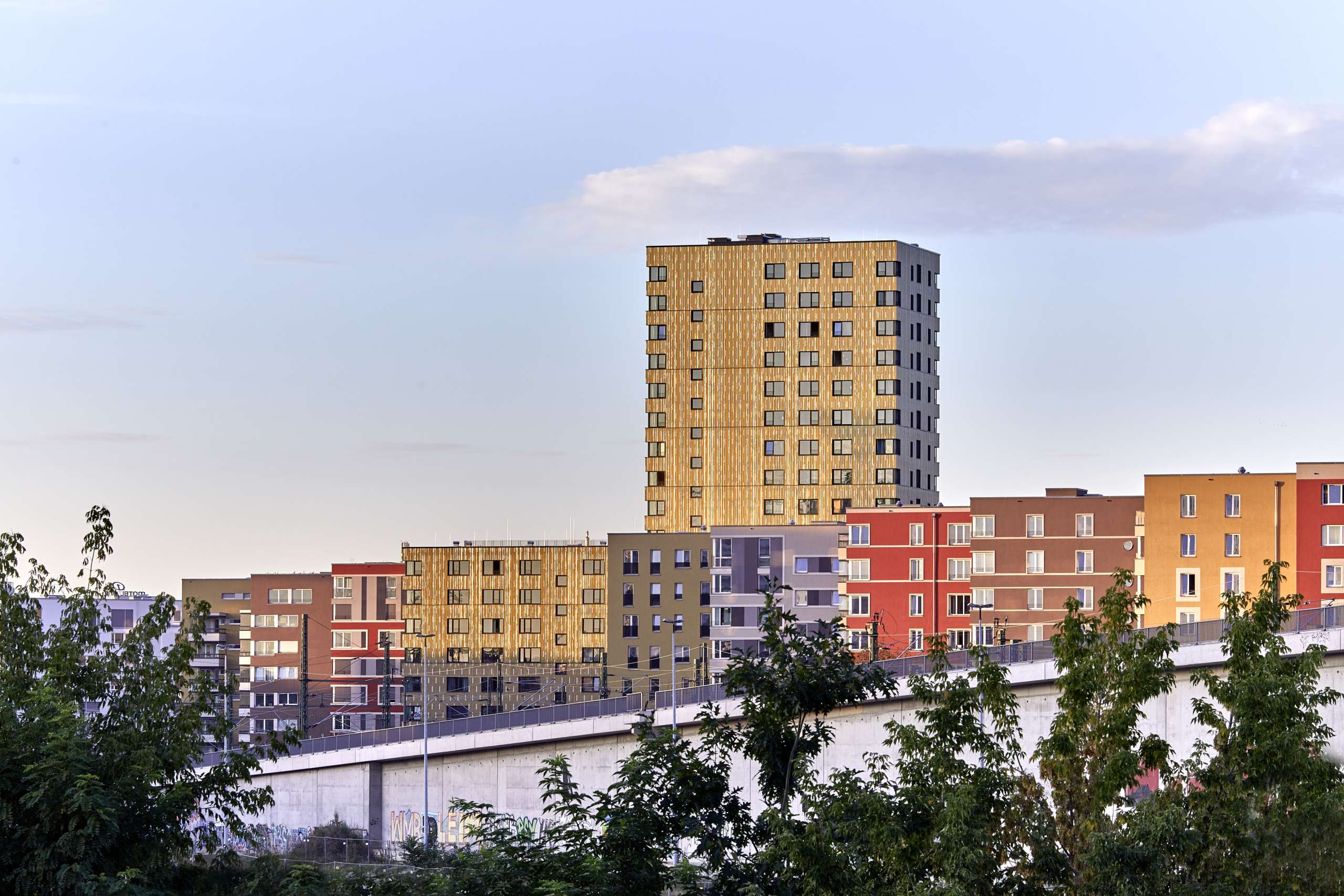 Image:
Agrob Buchtal GmbH / Jochen Stüber
Apartment building as a landmark
The new Lehrter Straße quarter is located just a few hundred metres north of Berlin's main railway station. It was developed over the last seven years on the basis of an urban master plan of the architecture office Sauerbruch Hutton and has transformed a former wasteland into a vital residential quarter with around 1,000 rented and owner-occupied flats. The architects developed a building structure consisting of six- and eight-storey individual buildings which zigzag along a railway line. Situated at the neighbourhood square with shops and pubs, the Fritz Tower marks the geographical and communal centre of the new quarter, which is visible from afar. The high-rise residential building with partly 8 and partly18 storeys houses a total of 266 micro-apartments measuring between 21 and 47 m². In addition, the building offers amenities such as e.g. a concierge service, a coworking space, an in-house gym and a public bistro.