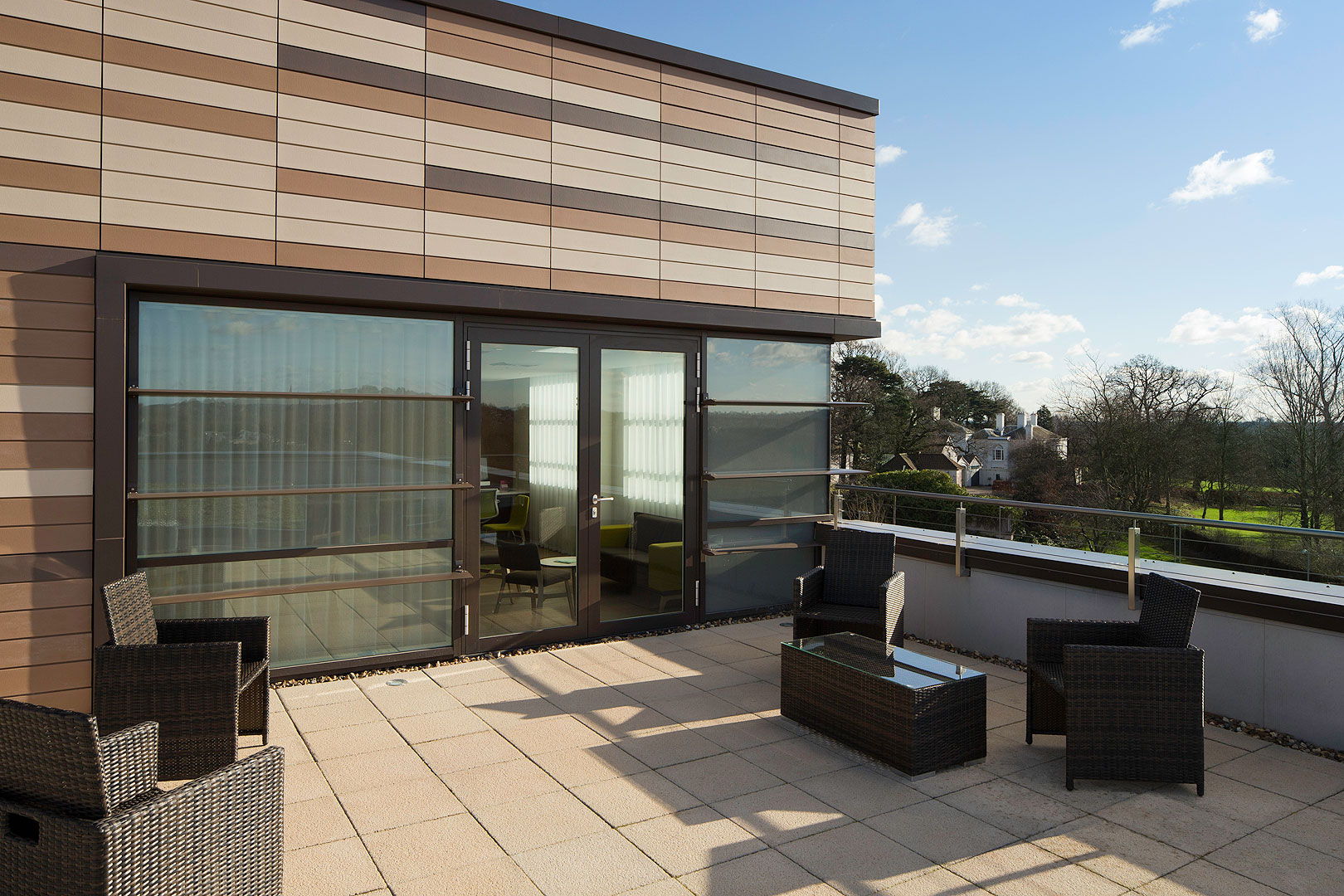 Image:
Martine Hamilton Knight
East Midlands Confererence Centre & Orchard Hotel
In harmony with nature
The Orchard Hotel is situated in a spacious park with an old tree population and fruit orchards. The essential idea of the planning concept was to integrate the hotel with 200 beds in the landscape as harmoniously as possible. It was realized with more than 2,500 m² of KeraTwin® facade ceramics in 180 variants.